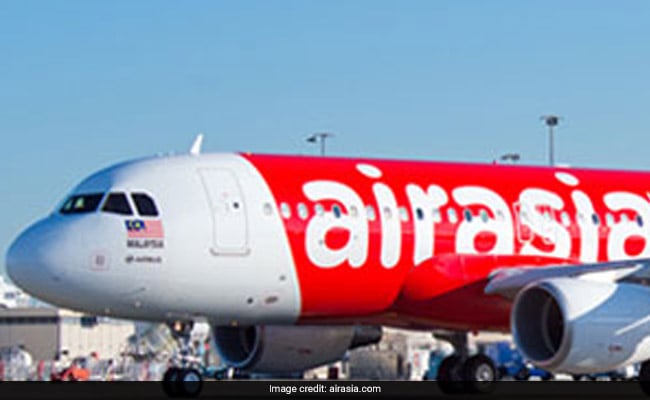 Bookings under an ongoing year-end sale by AirAsia India will close soon. Under its limited-period sale, called 'Year-End Grand Sale', the airline is offering all-inclusive fares starting at Rs 1,299 on select domestic routes. This is a special offer for travel period between October 2, 2017 and March 31, 2018, according to the AirAsia website - airasia.com. Bookings under the year-end sale will end on October 15, 2017, AirAsia India - a joint venture between Tata Sons and Malaysian carrier AirAsia - further said.

AirAsia offer on domestic routes
Some domestic journeys covered under the airline's Year-End Grand Sale include Bhubaneswar-Kolkata (starting at Rs 1,299), Ranchi-Kolkata (Rs 1,799), Kochi-Bengaluru
(Rs 1,399) and Bagdogra-Kolkata (Rs 1,999).


AirAsia offer on international routes
The year-end sale is also covering some global travel hotspots like Bhubaneswar-Kuala Lumpur (starting at Rs 2,399), Mumbai-Bali (starting at Rs 8,900), Kochi-Kuala Lumpur-Auckland (Rs 17216), New Delhi -Kuala Lumpur-Sydney (starting at Rs 14058), among others.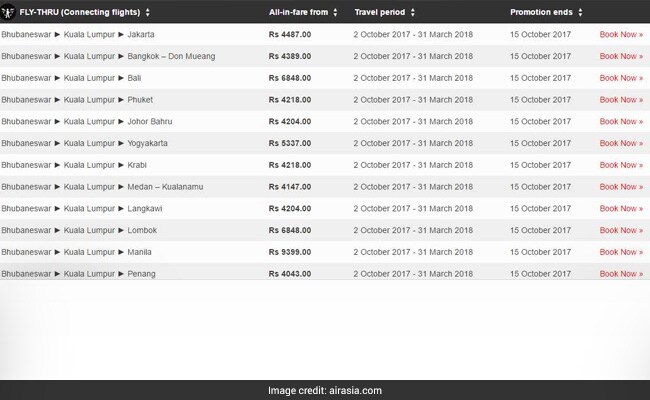 The promotional sale from AirAsia India comes at a time airlines operating in the Indian sector are witnessing high competition on the back of robust passenger traffic growth.
On Tuesday, another airline
Vistara
launched a special Diwali offer called the 'Festival of Flights' in which it is offering fares as low as Rs 1,149.
Recently, a global airline association said that the country's domestic passenger traffic grew by 16 per cent in the month of August.
"Indian airlines achieved a 36th consecutive month of double-digit traffic growth as demand rose 16 per cent," the International Air Transport Association (IATA) said in its global passenger traffic data.
"Traffic continues to be stimulated by sizeable increases in the number of domestic routes served," IATA added.