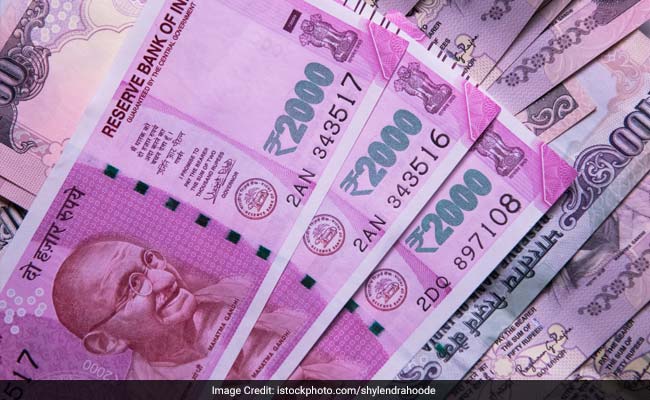 Highlights
India's biggest zinc producer approved a dividend of Rs. 27.5 a share
Total dividend paid for the year ending March 31 is Rs. 27,160 crore
Hindustan Zinc could pay a dividend above Rs. 20 next year as well
Billionaire Anil Agarwal's Hindustan Zinc Ltd., profiting from a surge in metals prices, announced a special dividend that takes its payments to shareholders this year above $4 billion, in what it said is a record return by an Indian company.
The immediate beneficiaries are parent Vedanta Ltd., which owns 65 percent of the Udaipur, Rajasthan-based company, and the Indian government, which holds a 30 percent stake. Both Vedanta and Hindustan Zinc rallied as investors eyed the impact on Vedanta's debt pile, which includes $2.2 billion due for refinancing this month and $3.4 billion over the following two years.
India's biggest zinc producer approved Wednesday a dividend of Rs 27.5 a share, amounting to Rs 13,990 crore ($2.1 billion). That brings the total dividend paid for the year ending March 31 to Rs 27,160 crore. The payout comes as zinc prices outperformed other metals for a 55 percent gain over the past year, boosted by mine shutdowns and a steadying of the economy in China, the top consumer. The metal is used to galvanize steel.
The government agreed to sell out of Hindustan Zinc in 2014 but that effort has foundered. Vedanta's Chief Executive Officer Tom Albanese in February said that India has benefited from the stake after the gains in prices and that there are no plans for it to reduce its position. The comments were echoed by India's mines secretary.
Vedanta Ltd. rose 1.8 percent to Rs 265.70 in Mumbai, the highest in more than two weeks, while its zinc unit rallied 2.5 percent to the highest since Feb. 3.
With free cash flow of $1 billion-plus and a net cash position, Hindustan Zinc could pay a dividend above Rs 20 a share next year as well, Citigroup Inc. said in a note Thursday.
"Vedanta continues to be in a very good space given all its verticals are doing well and if they can reduce debt that would be a better ploy and would increase the returns for shareholders," Sanjiv Bhasin, executive vice president at India Infoline Ltd., said by phone. "Metals, as a proxy to global growth and given the stimulus announced in the U.S., have been the best asset class in the past one year, and it will continue to outperform."
Agarwal is also maneuvering around Anglo American Plc, with a plan to buy as much as $2.5 billion of shares in the mining giant after a merger proposal failed last year.