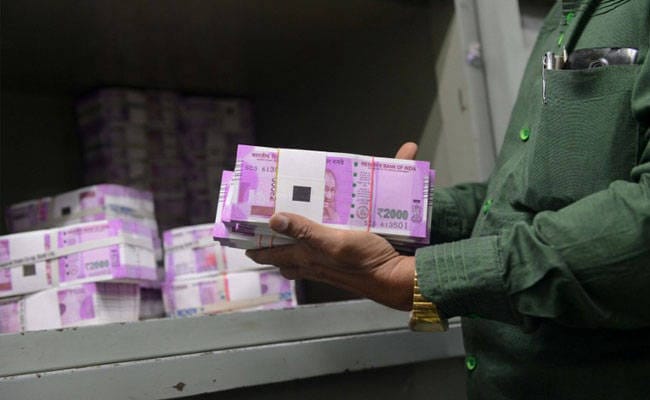 Banks have so far managed to distributed close to Rs 6 lakh crore worth of new currency notes since the government announced demonetisation of old currency in the country.
This amounts to 38 per cent of the demonetised in-circulation currency in the country, which was estimated to be around Rs 15.5 lakh crore
According to Reserve Bank of India (RBI) "over the period from November 10, 2016 up to December 19, 2016, banks have reported that banknotes worth Rs 5,92,613 crore have been issued to public either over the counter or through ATMs".
This amount has been distributed in various denominations including the new Rs 500 and Rs 2,000 currency notes.
A total of 22.6 billion pieces of notes were issued by banks in various denominations of which 20.4 billion pieces belonged to small denominations of Rs 10, Rs 20, Rs 50 and Rs 100 and 2.2 billion belonged to higher denominations of Rs 2000 and Rs 500.
Prime Minister Narendra Modi had demonetised the currency notes in the denomination of Rs 500 and Rs 1,000 on November 9. The banks have witnessed huge queues for withdrawal of new currency since then. The government has imposed a withdrawal limit of Rs 24,000 per week for individuals to deal with the cash crunch in the economy. For those getting married the limit has been kept at Rs 2.5 lakhs. However, banks have found it difficult to meet the withdrawal limits due cash crunch.