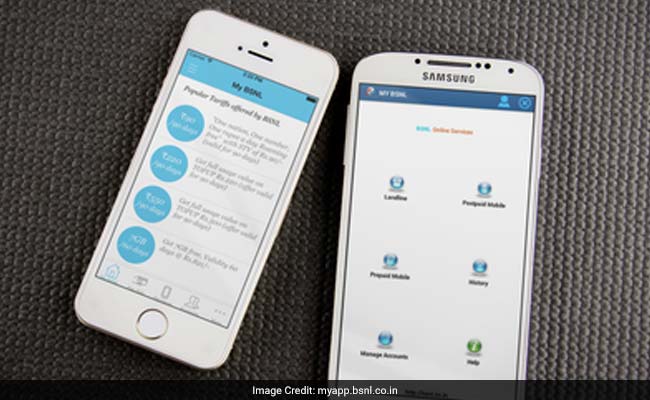 In the wake of Reliance Jio's aggressive tariffs, BSNL has launched prepaid plans priced from Rs 333, under which it is offering 3GB of 3G data per day for up to three months. As part of its revised Rs 339 plan, BSNL is also offering 3GB of high speed data per day. "#BSNL's new 333 & 339 STV's offer there is nothing better than this!" state-run telecom company BSNL said on site Twitter. New entrant Jio's aggressive pricing has given rise to a highly competitive Indian telecom market, pushing incumbent players to revise their existing offerings to protect market share, some analysts say. "The price war in the Rs 1.5-trillion wireless telecom market will continue this fiscal year as well leaving bruised bottom lines," Crisil's said in a note.
BSNL's Rs 333 special tariff voucher, called "Triple ACE", comes with a validity of three months and offers 3GB of 3G data per day.
Here are some of the other offerings by BSNL:
Rs 339
BSNL users subscribing to the Rs 339 voucher will now get 3 GB of 3G data, which is high-speed data, per day, instead of 2 GB earlier. The Rs 339 plan - which comes with a validity of 28 days - includes unlimited local and STD BSNL-to-BSNL calls and 25 minutes of local and inter-circle calls made to other networks, BSNL said.
Rs 349
BSNL's special tariff voucher "Dil Khol Ke Bol", priced at Rs. 349, comes with a validity of 28 days and includes 2 GB of data per day at 3G speed. Other benefits in the Rs 349 pack include unlimited local and STD calls.
Rs 395
BSNL's "Nehle pe Dehla" pack includes with 2GB daily data at 3G speed for Rs. 395 for 71 days. The Rs. 395 recharge pack also includes 3,000 minutes of calls on its network and 1,800 minutes on other networks, it said.
In all four plans - Rs 333, Rs 339, Rs 395 and Rs 375, the internet or data speed is reduced to 80 Kbps after a subscriber exhausts the daily 3G limit, BSNL has said.