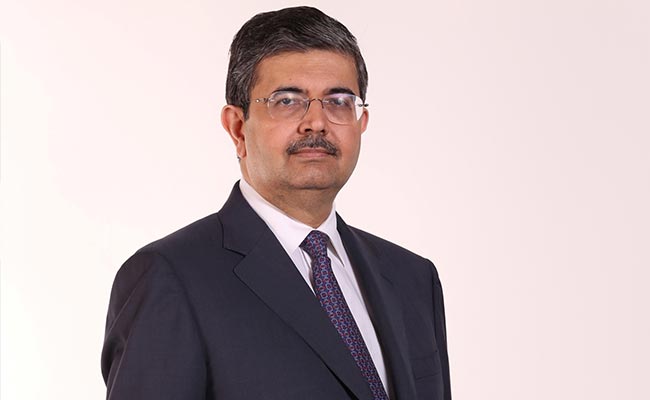 Highlights
This reflects the growth of Kotak Group
Harish Mahindra and Anand Mahindra took a stake in Kotak Group in 1986
Kotak Mahindra is one of India's leading financial services group
The value of Rs 1 lakh invested in 1985 is now worth Rs 1,400 crore. This reflects strong growth recorded by Kotak Mahindra Group over the last three decades. Today, Kotak Mahindra Group is one of India's leading financial services conglomerates. "An investment of Rs 1,00,000 made in Kotak Group in November 1985, is worth Rs 1,400 crore today - a compounded growth rate of 40 per cent over the past 32 years," Uday Kotak, executive vice chairman and managing director of Kotak Mahindra Bank, said recently in a statement, while launching the bank's new '811' savings account scheme.
The Kotak Mahindra group was incorporated in 1985 as Kotak Capital Management Finance Limited. This company was promoted by Uday Kotak, Sidney A. A. Pinto and Kotak & Company. An early backer of the Kotak Group has been industrialist Anand Mahindra, who recently tweeted that it has been one of his best decisions. Industrialists Harish Mahindra and Anand Mahindra took a stake in 1986, and that is when the company's name was changed to Kotak Mahindra Finance Limited. In 2003, Kotak Mahindra Finance was converted into a commercial bank.
Effective April 1, 2015, ING Vysya Bank merged with Kotak Mahindra Bank. As of December 31, 2016, Kotak Mahindra Bank has a national footprint of nearly 1,350 branches. The board of the bank last month decided to raise over Rs 5,300 crore by diluting 3.3 per cent of the promoters holding, for pursuing a host of opportunities, including consolidation.
1985. Young Uday Kotak enters my office&offers financing.He's so smart,I ask if I can invest in him.My Best decision https://t.co/cCfntHkiih

— anand mahindra (@anandmahindra) March 25, 2017
In reply, Mr Kotak said this:
. @anandmahindra thank you Anand. You are my friend, mentor, guide in this journey.

— Uday Kotak (@udaykotak) March 25, 2017
Kotak Bank last month launched an "811"digital savings account scheme aimed at doubling its customer base over the next 18 months. Mr Kotak said it has been named "811" "inspired by November 8, 2016, "the day that changed India" referring to Prime Minister Narendra Modi's announcement of high value notes last year. The 811 scheme offers a "completely digital, paperless account opening experience." The "zero balance, zero charge" account can be opened in just 5 minutes though its app, the bank claims. The account will offer users an interest rate of up to 6 per cent, depending on the balance they maintain.