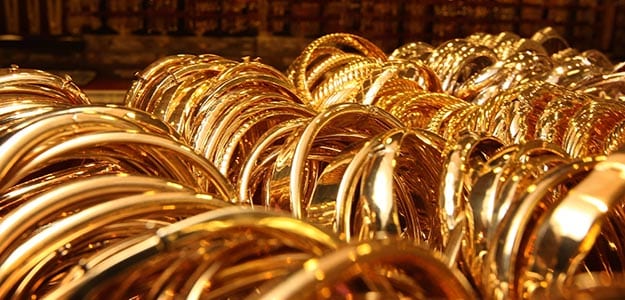 New Delhi:
Banks have collected about 1,500 kg of gold from temples and trusts under the Gold Monetisation Scheme (GMS) since its launch last November.
Under the GMS, 2015 approximately 1,512 kg of gold has so far been deposited by temples or trusts, Minister of State for Finance Jayant Sinha said in a written reply to Lok Sabha today.
"GMS was launched on November 5 and it is too early to make an assessment of the impact of the scheme on the imports of gold," he said.
However, there is a considerable reduction in the quantum of gold imports during the last six months as compared to gold imports during 2014-15, he said.
In a reply to another question, Sinha said, MUDRA Ltd is a refinance agency with its registered office in Mumbai and it has no offices elsewhere.
As on March 31, Rs 3,287 crore has been refinanced by MUDRA Ltd to micro finance institutions, public sector banks and regional rural banks, he said.
With regard to merger, Sinha said, any initiative with respect to merger of public sector banks has to come from the boards of the banks concern keeping in view the synergies and benefits of merger and their commercial judgement.
"Government or RBI role in the merger of banks would be that of facilitator," he said in another reply.
Replying to another question, he said, the gross NPA of the public sector banks relating to corporate sector rose to Rs 2.23 lakh crore.
The government has taken specific measures to address issues in sectors such as infrastructure, steel, textiles where incidences of NPAs is high, he said.
RBI has conducted an Asset Quality Review (AQR) exercise under which all banks, including PSBs were asked to make at least 50 per cent provision for the accounts identified as NPA under AQR in December 2015 quarter and the rest in March 2016 quarter, he said.
In a separate reply, Sinha said Ministry of Health and Family Welfare has informed that an insurance scheme for the central government employees and pensioners with floater cover of Rs 5 lakh is under their consideration.