You Have Forgotten Some Things, Mamma?
Being a parent means feeling, at once, a sense of pride and a sense of loss.
We are the parents of three children, but don't let the number distract you. The more kids there are, the better the photos. The more there are, the more time off a parent gets - and the higher the sense of achievement when anything gets done at all - like being on schedule for the school bus, or noticing that one has forgotten one's phone within ten minutes of leaving home.
Now, you may stop to wonder at the kind of people we are. Fairly unthinking in our actions, you may conclude. Somewhat inspired in our decision-making, but generally quite foolish.
You may be right.
What can I say? I had always fantasized about being a parent. I had been making notes in The Parent Project file for over a decade - well before our first child was born. And they were good notes.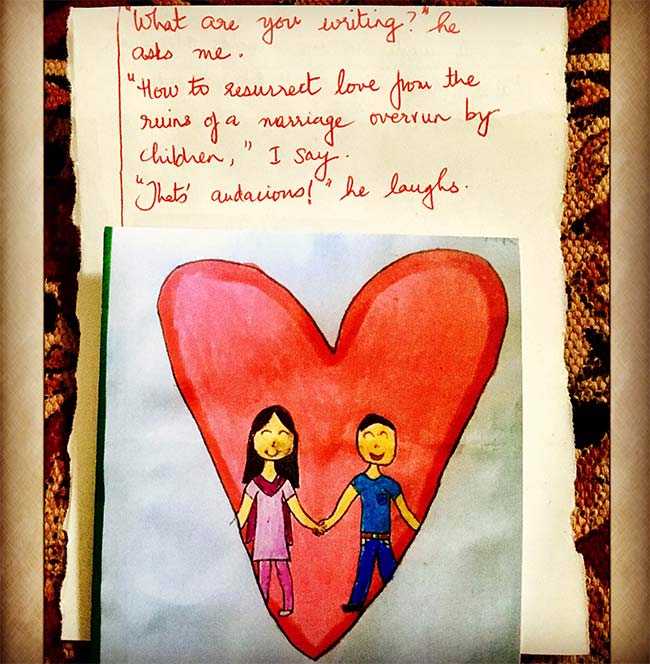 The first time I held my baby in my arms, I was still on the delivery table. She was wailing like the just-born infant she was. I began to sing to her. Her cry trailed off. I was sure she was listening. She knew my voice.
It took me a while to realize that my singing wouldn't calm her down each time. Within a fortnight, my husband, my mother and I had a handy checklist to figure out why the baby might be crying. It went like this:
1) Is she hungry?
2) Needs to be burped?
3) Has a wet nappy?
4) Wants to be rocked to sleep?
5) Is her nose blocked?
6) Back to square one.
Sometimes, it was none of the above. With time, many of my closely held myths and certainties about parenting fell away. I now know that parenting is not just about creation.
Creation comes later. It is about destruction first - the soundless collapse of your ego. Saying goodbye to the self that you were before the first pregnancy. Redefining an identity.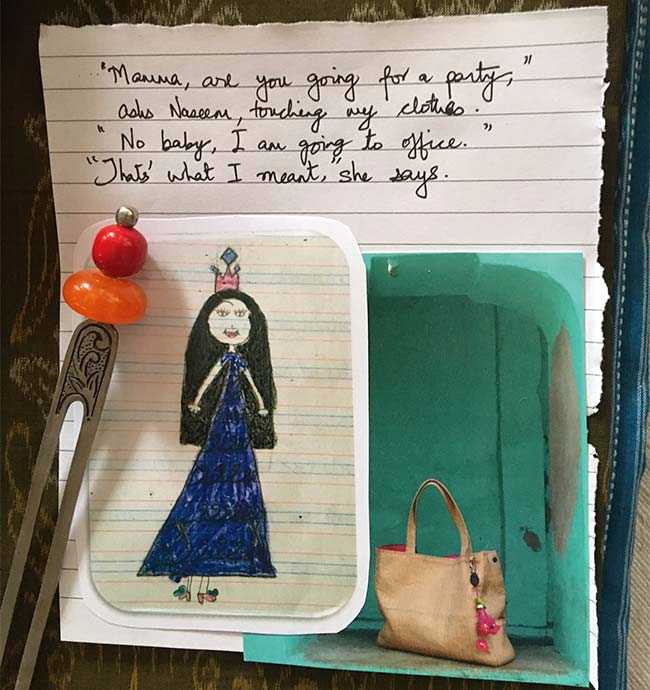 Being a parent means feeling, at once, a sense of pride and a sense of loss. It's hard to put your finger on what is missing. You sift through childhood memories again and again for clues - for a sense of what has been mislaid. You sift through them, also, to identify fears that you don't want to pass on and the trauma you don't want your kids to relive.
I soon realized how easy it had been to proclaim I'd be unlike my parents and how complicated it was to be independent of my sociocultural baggage.
In the middle of my life, when I embarked on a parenting trip, I didn't mean to sign up for a self-improvement course. I had things to teach, not learn. I knew my moral science lessons by heart. I knew manners and etiquette. I knew the websites to look up, and had a hardback book with pictures for ready reference.
Yet, suddenly, the things I thought I understood didn't seem all that effective. They asked to be tested and engaged with constantly. Should adults necessarily be obeyed? Are teachers always right? How much ice cream is too much ice cream? Can one wear crocs with a lehenga?
The most inconvenient lesson has been this business of leading by example. It is such an underhand deal! Why can't I stay online while the children are offline? Why do I have to sleep well and eat healthy and sit up straight before my children do? Remember how our parents said, 'You can do what you like when you grow up'? Hello, this is cheating, I'd like to declare!
In all this, though, there has been a most unexpected gift - the wisdom of children. Kids remind us what we were like when we started out, what we can be like and what can be reclaimed. As Aliza once put it gently, 'I know everything already, but you have forgotten some things, Mamma.'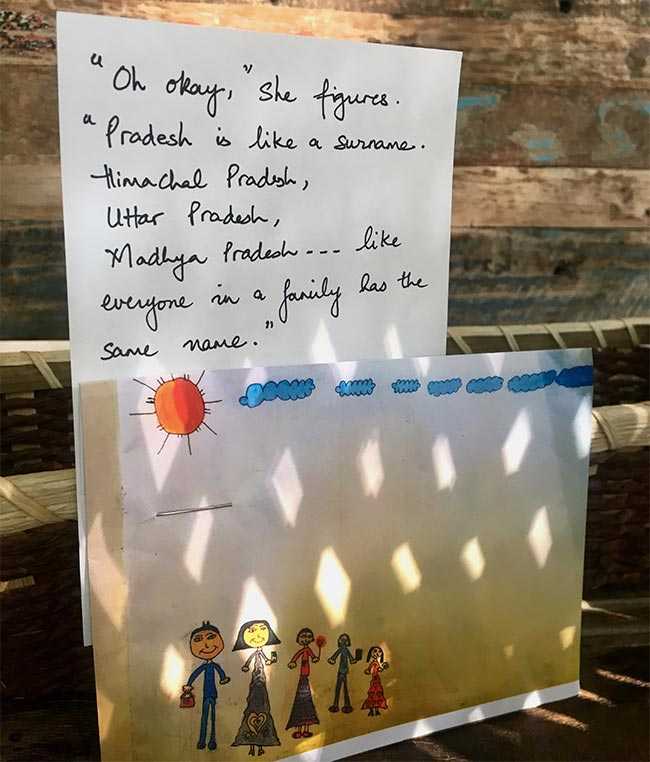 Children also have a natural sense of fairness and justice. All I need to do as a parent, is trust them, so their trust in themselves is not damaged. This takes so much pressure off me.
'Everybody loves me,' said our youngest child. 'All the guests in our house love me.' She was four years old.
'That sounds like a good thing,' I replied. Something about her tone made me say this.
'I don't like that,' she complained.
'Why don't you like that?' I asked.
'Yesterday, after my aunt talked very nicely to me, she scolded her daughter a lot. I didn't like that.'
I held her close. Children look out for those who matter to them. They hurt when we hurt. They want to call out meanness and cruelty.
I must acknowledge my children's feelings when they express them. Be gentle, both as a listener and speaker, so they know they are valued.
Once more, I need to lead by example. Every now and then I pat myself on my back and say, 'Good job, woman. I'm impressed with you.'
Excerpted from My Daughters' Mum by Natasha Badhwar. Pre-order your copy here.