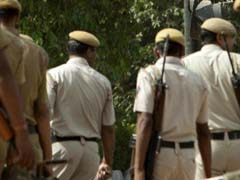 Agra:
A six-year-old girl was buried alive allegedly by her 22-year-old step-mother in Agra in Uttar Pradesh. The woman has been arrested and booked for murder.
According to the police, Archana buried the minor girl alive on Sunday and then told her husband that the child was missing.
On Wednesday, she allegedly confessed to the crime in front of her nephew who informed the police. Archana later reportedly guided the cops to the spot inside the premises of a temple where the girl was buried. Her husband is a priest at the temple.
"After reaching the spot, the body of the girl was exhumed. A piece of cloth was stuffed into her mouth," the police said.
According to the police, Archana was worried about the future of her one-and-a-half-year-old son who she thought would not get his due as the family's meagre earnings would be spent on her step-daughter's education and later marriage.