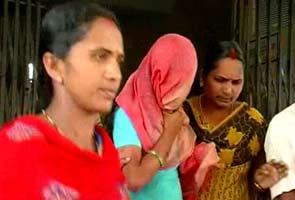 Thiruvananthapuram:
After the shocking story of a girl from Kerala who was sexually abused by 100 people including her own father, a similar case has now come to light.
A 14-year-old minor was forced into prostitution by her own father.
Police have arrested three accused including the girl's father and a hunt is on for seven others.
"The girl has complained that she was sexually exploited for the last three months by 10 people and that her father had facilitated it," said Tomy Sebastian, Deputy Superintendent of Police.
"I was only involved initially. Later it was done by other people," said her father.
The girl's mother is shattered. An epileptic, she was bedridden for the last few months; she says her daughter kept quiet initially due to threats from her father.
"I never thought such a fate would befall my child," she said.
This incident comes barely a few weeks after another case in Paravur near Kochi in which a minor was raped by her own father and a hundred others for over a year.
These recent cases of sexual abuse have brought to light the vulnerability of minor girls in a state that is considered to be highly literate and progressive.