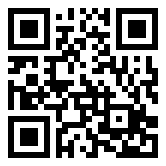 NDTV Android™ App
Search for "NDTV" on Google Play
Download for free
Description
The official NDTV app brings you stories & videos from NDTV studios in India.Get the latest news and much more from India's most respected and largest private television network.
The official NDTV Android app brings you stories and videos from the NDTV studios in India. Award-winning journalists and technology combine to report on Politics, Business, Cricket and Bollywood.
Read

Breaking news, top stories, India, world, business, sports news and more
Full coverage of news events
City news, weather and popular stories
Sharing via e-mail, Twitter and Facebook
Watch & View

Daily video updates from the world of news, entertainment, sports, lifestyle, business, gadgets and health
Top videos from all categories, most popular and the best of NDTV
Photo galleries and slideshows
Cricket

Get Cricket scores as a ticker or full scorecard
Follow every ball bowled in international ODIs, Tests and T20 matches
Second Screen:

The all new way to connect with NDTV.
Follow TV shows: post your questions real time, rate other questions and decide what the anchor should ask next.
Know more about the anchors
Share your opinion for the debate on air
NDTV. Experience. Truth. First.