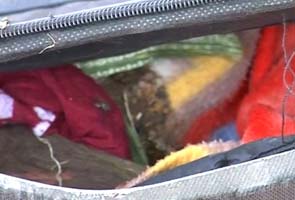 Mumbai:
A young woman found dead in a suitcase at a railway station in Mumbai was pregnant, reveals a post-mortem. The report also says she was strangled, and was raped before she was killed.
The dead body was discovered in a grey stroller bag at the Sandhurst train station on Tuesday. The police said the victim appeared to be in her late 20s and had been murdered hours before her body was discovered.
Last week, the body of another woman was found in a suitcase on an isolated part of Juhu Beach.
No arrests have been made in either case.