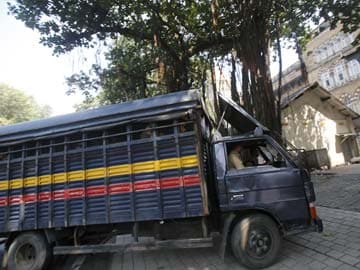 Mumbai:
The 19-year-old telephone operator who was sexually assaulted on July 31 in the second Shakti Mills gang-rape case deposed in a Mumbai court on Wednesday. The woman was accompanied by her mother.
Only the people related to the case were present in the court - the five accused with their defence lawyers, the public prosecutor, the judge who is a woman and the court staff.
The court proceedings were held in-camera.
According to sources, the 18-year-old got upset during the deposition and cried while narrating the crime.
She is also reported to have told the court that she wanted to beat up the alleged rapists. The judge pacified her but expunged her remarks from the records of the court.
Among the five accused in the case, including a minor, three have been arrested in connection with the gang-rape of a photojournalist at the same place on August 22.
Days after the accused in the gang-rape of a 22-year-old photojournalist confessed they had brutalised other women too, the 19-year-old said she too was gang-raped by at least three of them. A minor was involved in the earlier case too.