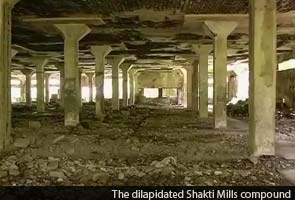 Mumbai:
The Mumbai Police is expected to file a charge sheet on Thursday against five people accused of gang-raping a photojournalist in the heart of the city.
On August 22, the 22-year-old girl was gang-raped inside the desolate Shakti Mills compound while she was on an assignment with a colleague.
The chargesheet will have the details of the victim's ordeal, witnesses' statements, crucial evidence collected from the spot, DNA analysis reports, phone call records and identification parade information, among others, police said.
The police, which had arrested all the accused in less than 72 hours after the crime, claimed they have more than sufficient evidence against the five accused - Salim Ansari, Vijay Jadhav, Mohammed Kasim Hafiz Shaikh alias Kasim Bengali, Siraj Rehman Khan and a minor.
The accused had confessed to the crime and had revealed that they had committed similar crimes in the past.
The photo journalists' gang-rape had not just caused outrage in Mumbai but across the nation.