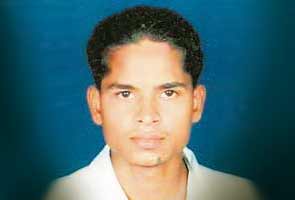 Mumbai:
A 26-year-old man from Saki Naka, Mumbai, seduced a 21-year-old girl and married her by blackmailing her with their intimate videos. He later forced her to sleep with two of his friends.
The situation dates back to 2007 when Imran Khan befriended her and took her to a guesthouse in Titwala.
"Khan drugged her and forced her to have sex with him. He also recorded the entire act and then blackmailed her with it," said a police official at Saki Naka police station, where a case has been registered against Khan.
In April 2010, Khan married her under the Muslim Marriage Act at the Bandra court.
She thought the marriage would end her worries but it was not destined to be as Khan had other plans in mind.
In October 2010, Khan took her to Kalyan with two of his friends and forced her to have sexual acts with them for money.
According to the police statement, the girl escaped the attempt to force her into prostitution and ran away to Mangalore with the help of her family members.
"She lived at her uncle's place till March 2011. However, when Khan came to know of her whereabouts, he followed her to Mangalore and published pictures of her seeking information about her," added the police officer.
Having no options left, the girl returned to the city and registered a complaint with the Saki Naka police on March 17.
Acting on the complaint, cops from the Saki Naka police station arrested Imran on Wednesday on the charges of fraud, rape and forcing someone into prostitution.
"Imran has been sent to 14 days of custody and we are investigating the matter," said Sub Inspector B Satkal, Saki Naka police station.
Meanwhile, the girl is devastated by the events of her life.
"All I ever wanted was a simple life, and I thought Imran loved me. I wanted to study further and do something meaningful with my life. But this incident has marred my entire life. I hope I will get justice," she said.