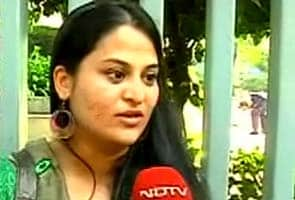 Mumbai:
Palghar. Dusty, Noisy. Chaotic. That's every day.
But today, the industrial town in Thane district is silent. Big padlocks on shops. Deserted streets. Only the dust swirls.
The lockdown mode is courtesy the Shiv Sena, which is protesting against the Maharashtra government's decision to suspend two policemen who arrested two young girls for their Facebook activity after Sena president Bal Thackeray died.
One posted a comment critical of Mumbai's reaction to his death, the other liked it. Worried about violent reactions by the Sena, the city stayed indoors as Mr Thackeray's hearse travelled from his home to the large public park where he was cremated with lakhs of supporters in attendance.
The girls were released after hours, amid public outrage over the action taken against them. In Mumbai, a two and half hour drive from Palghar, young women today say they are still furious about what happened. "After this thing my father strictly told me not to use Facebook for 10-15 days. He said, 'You never know what you write and someone may come against you and complain about you,'" says Kirti Chaumal, wearing a green sleeveless
kurti
.
"It's totally wrong," says the 26-year-old who works with a mutual fund company. "We have a fundamental right to express what we want. Facebook is our personal thing. "
Her friend, Aradhana Sharma from Vadodra adds,"It's ridiculous, the Shiv Sena should be warned."
The Sena has been warned- in 2003, along with the BJP, it was fined 20 lakhs by Bombay High Court for calling a strike against the blasts in Ghatkopar.
"Calling a bandh for such small things, affects our economy. Business is affected and that affects us ultimately," says Sangeeta Choudhary, Kirti's friend from Bhopal.
But clearly, this is not something the Shiv Sena are worried about. Sanjay Raut, the Sena MP expressed satisfaction and pride in the bandh. Meeting reporters at the Party Mouthpiece Samna's office, he said, Palghar is 100 % shut. It's a slap on the face of the government"