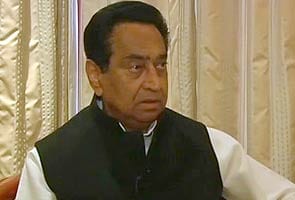 Jaipur:
The Congress should keep pre-poll alliances to the minimum as it gears up for the 2014 general elections - that's the view of Kamal Nath, a key member of the party's political challenges committee. The parliamentary affairs minister told this to NDTV on the sidelines of the ongoing Chintan Shivir - the party's brainstorming session - in Jaipur.
His comments are significant, given that the draft political resolution of the party admits that it can no longer afford to fight elections alone, without allies.
"There are two kinds of coalitions, pre-election and post- election. We should keep pre-election coalitions to the minimum, so that our spread continues. Post-election, if we do not have the numbers, we have to stitch together a coalition. That's a reality in all parliamentary democracies," Mr Kamal Nath said.
Yesterday, Congress President Sonia Gandhi had said, "We have to strike a fine balance between respecting alliances and ensuring rejuvenation of the party."
Elaborating on his take, Mr Kamal Nath said, "Going it alone before elections would help keep the organisation intact. A post-poll coalition could take on many forms, including other parties supporting a Congress-led government from the outside."
The party has been wrestling with the issue of coalition strategies ahead of the big elections next year for a while now. The experience of running coalition governments for the last eight years has led the Congress to realise that the trend is here to stay and hence, it should aim at forging alliances that would help it form a stable government.
The decision to keep pre-poll alliances to the minimum is a significant shift in policy for the Congress party which has been heading a coalition government for the last 9 years.
The focus of the two-day-long brainstorming session, to be followed by a day-long All India Congress Committee (AICC) session, is on policy-making, political challenges, emerging socio-economic challenges, foreign relations, issues relating to women's empowerment, and organisational strength.