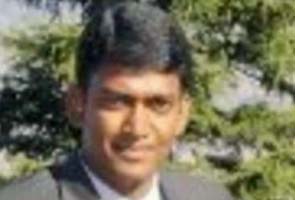 New Delhi:
Abducted Sukma District Collector Alex Paul Menon will be freed by the Maoists on Thursday. In a late night statement issued by the Maoists to BBC, they said, "We are ready
to hand over Menon on May 3 in front of people of Tadmetla." One of the Maoist mediators, Professor G Hargopal, has confirmed to NDTV that he will accompany the other mediator BD Sharma to Chintalnar to receive the Collector. Mr Menon was abducted by the Maoists on April 21 from the Sukma district of Chhattisgarh.
According to the Principal Secretary to Odisha Chief Minister, the Maoists' mediators and Chhattisgarh government reached an agreement yesterday on the release of the Collector.
(Read the agreement)
Chhattisgarh Chief Minister Raman Singh said on Monday evening that he hoped the Maoists will release the 32-year-old District Collector within the next 48 hours.
According to sources, the agreement between the Maoists and the government does not involve the release of any jailed Maoists. The Maoists had earlier demanded the release of 17 of their jailed leaders, a halt to the anti-Maoist offensive and sending security forces in Bastar to back to barracks, in exchange for the release of the 2006-batch IAS officer.
Sources say that the government has agreed to form a three-member committee to review cases involving Maoists.
On Monday, a five-member ministerial group, set up by the Chhattisgarh government to look into the abduction of the Sukma District Collector, met government mediators Nirmala Buch and SK Mishra at Chief Minister Raman Singh's residence. This meeting was followed by the fourth round of talks between the government mediators and the two Naxal mediators BD Sharma and Professor Hargopal.
Last week, the Maoists had sent an e-mail to the media, explaining why they had kidnapped Mr Menon. The e-mail said that the Sukma Collector was engaged in anti-Maoist activities in the region which is why he became a target.