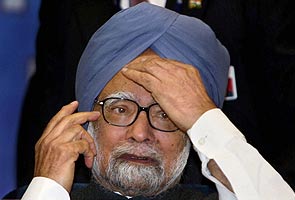 Malda:
Prime Minister Manmohan Singh and Congress chief Sonia Gandhi are in West Bengal today to inaugurate an engineering college, an event Chief Minister Mamata Banerjee has decided to skip.
The Prime Minister and Mrs Gandhi reached Malda to laying the foundation of a college named after late Congress leader ABA Gani Khan Choudhury. Mrs Gandhi told the gathering that the UPA government was focused on women's education and economic development and the women's bank announced in the Union Budget was one such step.
Mr Choudhury's brother and legislator Abu Naser Khan Choudhury reportedly sent an invite to the Chief Minister. But sources in Ms Banerjee's party, the Trinamool Congress, said she had no plans to attend the event.
With 19 members in the Lok Sabha, the Trinamool Congress was one of the biggest allies of the Congress-led UPA government, until Ms Banerjee withdrew support in September last year over the decision to roll out Foreign Direct Investment in multi-brand retail.
Her stay in the UPA was marked by frequent frictions with the government over its economic policies. Relations were seen to have touched the lowest ebb during the presidential elections last year when Mrs Banerjee proposed Manmohan Singh's name as a candidate for Rashtrapati Bhavan.
A security blanket has been thrown around Malda town in preparation for the visit.