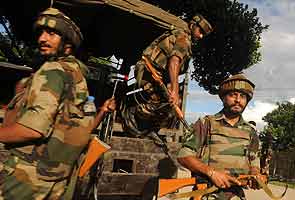 The situation in Assam appears to be far from over. Reports coming in that three people have been killed and two injured after armed miscreants entered at Ranighuli village and fired. The armed men then disappeared.

The incident happened at 11 pm after which police forces came and secured the area.
Indefinite curfew continues in Chirang district and since this morning curfew has been imposed in Kokrajhar too.

Yesterday army conducted flag marches in Chirang and Kokrajhar.

This is the second incident on violence in last 48 hours. On Sunday, four more bodies were recovered from the Kokrajhar and Chirang districts.

Kokrajhar was the epicentre of the ethnic violence that broke out in July that has killed over 60 people and left over four lakh displaced.