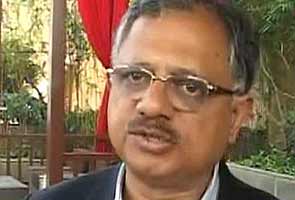 New Delhi:
The 23-year-old student who died in a hospital in Singapore today was flown on an air ambulance from Delhi three nights ago. Dr Yatin Mehta had accompanied her; he saw her for the last time at 10 am on Friday.
"She remained serious...but not that serious...I wasn't expecting her to go so soon," said Dr Mehta, who is the Chairman of Critical Care at the Medanta Hospital in Gurgaon.
He told NDTV that the "chances of revival were not high" on account of the enormous injuries she suffered when she was hit with an iron rod and gang-raped by six men on a Delhi bus earlier this month.
While she was in a Delhi hospital, Amanat (NOT her real name) recorded her testimony before a judge twice, even as she was in critical condition. "I think this could probably have been handled better," Dr Mehta said.
The first time that she recorded her statement, the magistrate accused the police of "interference" and said senior officers had dissuaded the student's mother from allowing the testimony to be video-taped. The police countered the allegations, and said it was Amanat's mother who was not comfortable with an on-camera statement. Her statement was then recorded a second time. It was not videotaped and will be used in the trial of the six men who have been arrested and accused of her murder.
Dr Mehta also refuted criticism by other doctors who have said in recent interviews that Amanat should not have been moved from Delhi while she was in critical condition.
"Doctors are always at (their) best to criticise the decisions of other doctors and that is not fair," he said.
"Secondly, there is no comparison between government hospitals in India and Mount Elizabeth in Singapore. I am not talking about the expertise of the doctors but about the infrastructure. We need to acknowledge that," the doctor added.