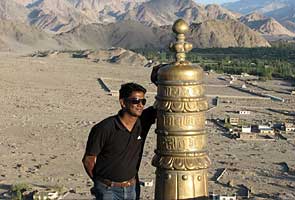 New Delhi:
Chhattisgarh Chief Minister Raman Singh has said he hopes the Maoists will release Sukma District Collector Alex Paul Menon within 48 hours. "The mediators from the government as well as from Maoists side have signed on a two-page draft agreement and we expect that Alex would be released within 48 hours," Mr Singh told reporters on Monday night.
According to sources, the agreement between the Maoists and the government does not involve the release of any jailed Maoists. The Maoists had earlier demanded the release of 17 of their jailed leaders, a halt to the anti-Maoist offensive and sending security forces in Bastar to back to barracks, in exchange for the release of the 32-year-old, 2006-batch IAS officer.
Despite the agreement, questions still remain as to why the Maoist will honour the agreement to release the Collector.
Sources say that the government has agreed to form a three-member committee to review cases involving Maoists.
On Monday, a five-member ministerial group, set up by the Chhattisgarh government to look into the abduction of the Sukma District Collector, met government mediators Nirmala Buch and SK Mishra at Chief Minister Raman Singh's residence in the morning. This meeting was followed by the fourth round of talks between the government mediators and the two Naxal mediators BD Sharma and Professor Hargopal.
Mr Menon was abducted by the Maoists on April 21 from the Sukma district of Chhattisgarh.
Last week, the Maoists had sent an e-mail to the media, explaining why they had kidnapped Mr Menon. The e-mail said that the Sukma Collector was engaged in anti-Maoist activities in the region which is why he became a target.
Although Mr Menon is fast becoming a hero, who put his life at risk to ensure developmental works continue in the neglected villages of South Bastar, records reveal that he was abducted twice by the Maoists but on both occasions, he was released by the Maoists after a warning. Mr Menon had been reportedly cautioned not to travel without adequate security - a warning that Mr Menon ignored. Two members of the Chhattisgarh police tasked to provide security to Mr Menon were killed when they tried to prevent his abduction. Questions are also being raised as to why Mr Menon deliberately disregarded the warnings.