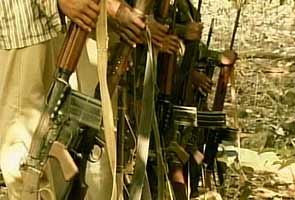 New Delhi:
The Ministry of Home Affairs (MHA) has asked states battling Maoist insurgency not to swap suspected or convicted Maoist cadres in return for hostages. The MHA wants each state to have a dedicated team to deal with hostage situations and negotiations and also use the elite National Security Guard (NSG) commandos to launch special operations to rescue those being held hostage by the Maoist.
Of late, the Maoist appear to have changed their tactics and instead carrying out major attacks they are kidnapping officials, tourist and politicians to seek the release of the arrested comrades.
In May this year, Sukma Collector Alex Paul Menon was kidnapped by the Maoist from Majipara village during a routine inspection. He was released after two weeks of captivity. Although the Maoist had sought the release of 30-odd suspected Maoists, none were released. Earlier, the Maoist had kidnapped a member of the Odisha Legislative Assembly Jhina Hikaka and two Italian nationals as well. The change in Maoist tactics appear that the rebels are under pressure because of increased deployment of the paramilitary forces and have lost ground support as well.
The MHA's hostage policy is a clear indication of hardening of stand against the Maoist insurgents. New Delhi's proposed hostage policy also says that states should activate the Special Forces wing of the police organization immediately after hostages are taken. And in case Special Forces aren't in position, the Centre is willing to send the elite National Security Guards (NSG) commandos to secure the release of hostages. The Home Ministry, in its proposed policy, also wants the states to use of local media to turn public sentiment against the Maoists.