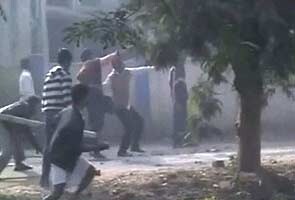 Kolkata:
The Calcutta High Court today ordered a probe by the Central Bureau of Investigation (CBI) into the death of a Trinamool Congress worker, who allegedly died due to police torture in West Bengal's Dhanekhali village four months ago.
The High Court today said that it was not satisfied with the investigation by the Criminal Investigation Department of the state police.
Kazi Nasiruddin was reportedly detained by the police in the village in Hooghly district on 18 January after an argument over alleged invalid documents for a car in the victim's possession.
When locals went looking for Mr Nasiruddin at the Dhanekhali police station in the evening, they claim they saw him lying unclothed on the floor.
They also claim the police had beaten him to death. The police, however, say that he had fallen sick and was rushed to hospital, where doctors declared him dead.
The court had earlier also questioned the role of a local Trinamool legislator Asima Patra, who had reportedly made several calls to the police station when Mr Nasiruddin was in custody.
Mr Nasiruddin's death had led to huge protests in the Dhanekhali village that saw clashes between Trinamool workers and the police.