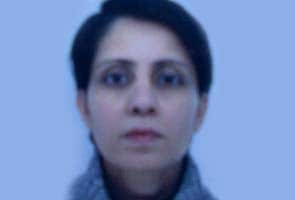 London:
The result of a post-mortem on a nurse thought to have taken her own life after a prank call to the hospital treating Prince William's pregnant wife Catherine will be announced on Thursday, police said.
Scotland Yard was unable to confirm media reports that Jacintha Saldanha, 46, hanged herself in the nurses' accommodation near King Edward VII's Hospital in central London.
"The coroner is in charge and she dictated she will make the announcement formally at the inquest tomorrow," a police spokesman told AFP on Wednesday.
The post-mortem, which aims to determine the cause of death, began on Tuesday and has concluded but the result will not be officially announced until the inquest hearing at at London court.
Ahead of the autopsy result, the death is officially being treated as unexplained although police do not believe there are suspicious circumstances.
In England, inquests are held to examine sudden or unexplained deaths. They set out to determine the place and time of death as well as how the deceased came by their death. They do not apportion blame.
Saldanha, a nurse originally from near Mangalore on the southwest Indian coast and a mother of two children, was found dead Friday.
Three days earlier she answered a prank call to the hospital made by two Australian radio presenters impersonating Queen Elizabeth II and her heir Prince Charles, William's father.
Saldanha put the call through to a nurse who divulged details of Kate's condition as she recovered from acute morning sickness.
It is understood the family, who live in Bristol in southwest England, are making arrangements to return Saldanha's body to India. A private memorial service is expected to be held later this week.
British Prime Minister David Cameron said Tuesday that Saldanha's family should be given all the information possible about her death.
"It is a dreadful case and an absolute tragedy for the family.
"When you read of how hard she had worked across her life and all the things she had done and how much she cared about health and looking after people... this is just a terrible, terrible case.
"I am sure there are lessons to learn.
"When any of these things happen, having the full facts of the case doesn't bring anybody back, but it does, I think, help people come to terms with what has happened."