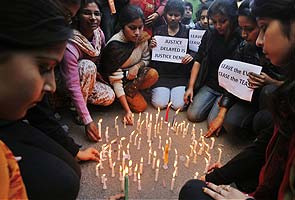 New Delhi:
A fast-track court handling the trial of five men accused of raping and murdering a medical student in Delhi last month has said the trial will be held in-camera or behind closed doors.
The court was commissioned a few weeks ago to handle this case and others involving crimes against women.
The five men, who are under arrest in Tihar Jail, were brought to the special court in the afternoon to face charges including kidnapping and destruction of evidence. If convicted, they could face the death penalty. A sixth suspect in the attack claims to be a juvenile and his case is being handled separately.
The egregiously savage attack on Amanat (NOT her real name) and her male friend after they boarded a bus in Delhi mid-December triggered a wave of protests demanding swift justice for the woman who died, and the exigent need to overhaul the way in which the country handles crimes against women. The police says the couple was beaten relentlessly with an iron rod, and the student raped by the six men, before being thrown naked and bleeding onto the road.
The pre-trial proceedings were handled by acity court that ruled the proceedings would be off-limits to the media and to anyone, partly because the prosecutors emphasised that the men arrested for the crime could be attacked while being brought to court.
The judge of the fast-track court, Yogesh Khanna, said today that order will hold in his court room as well.
But defense lawyers want the court to be opened to the public. They have also asked the Supreme Court to move the trial out of Delhi, where they say their clients cannot get a fair trial because the government and the judiciary are feeling the weight of tremendous public pressure.


(With inputs from agencies)