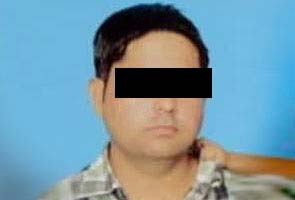 Meerut:
Actor Aamir Khan has said that he is saddened by the killing of 28-year-old Abdul Hakim, who was shot dead in Adoli village in Uttar Pradesh's Bulandshahr last Thursday. Hakim had participated in
Satyamev Jayate
, the show hosted by the actor and had spoken against the menace of dishonour killing.
"I am very sad with this incident. When I got to know that Abdul has been killed, we felt very sorry. We had raised his issue, we had interviewed him. And I had seen the interview, I had seen how afraid they were. They had talked about their misery. It could not be included in the show but I knew about it. I am very anxious about the safety of his wife and I have talked to the police and I have been assured about taking action," the actor said.
In 2010, Hakim had married Mehwish, a girl from his village Aroli, against the wishes of their parents. After being threatened by the girl's family, the two were living at a shelter in Delhi, run by a group called Love Commandos who offer protection to couples who face threats.
"I don't think there is any fault in law, there is fault in our thinking. We can become angry with somebody but we can't kill anyone. Law should never be taken in our hands. I raised this matter in TV because I wanted to reach more audiences," Aamir said.
Abdul and Mehwish had returned to their village a few months earlier, believing that their families were now no longer a threat.
But on November 21, 2012, Abdul got into an altercation with a man in the village. He then went to the police to file a complaint against his attacker. While returning from the police station, Abdul was shot in the neck, allegedly by the same man.
Two people have been arrested in connection with the case. The young man's wife has, meanwhile, told NDTV that her family had threatened to kill her husband and even their little girl.