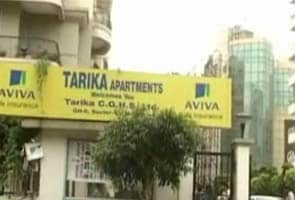 Gurgaon:
A teenage girl allegedly committed suicide today by jumping from a highrise apartment building in Gurgaon. The 19-year-old girl, who is a native of West Bengal, jumped from the ninth floor of Tarika Apartments in Sector 43 in Gurgaon at around 7 am today, according to reports.
The girl reportedly worked as a domestic help in one of the apartments in the building.

The police said early signs suggest this was a suicide.

"Before her death, she was seen sitting on the parapet wall and guards had warned her also. It is too early to say whether she jumped or fell, but we have not received any suicide note," Deputy Commissioner of Police, Crime, Gurgaon, Maheshwar Dayal said.
"It does look like a case of suicide because she works for someone who lives on the fifth floor; she had no reason to go sit on the ninth floor," he added.
The police say they have not yet come across any evidence of harassment or domestic violence.