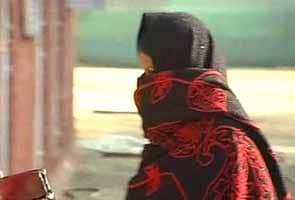 Gurgaon:
Two days after a girl was allegedly gang-raped inside a moving car in Gurgaon, the police have arrested five men in connection with the case.
The 23-year-old victim, who worked at a pub in a mall in Gurgaon, had alleged that she was sexually assaulted by a group of six men. In her statement to the police, she blamed a co-worker at the pub for her rape. She claimed that he persuaded the men to rape her after she had a fight with him.
All the five accused - Ankit, Naveen, Sunil, Bhupesh, Mohit - are below 25 years of age and are unemployed. They belong to Madina village in Rohtak in Haryana.
Two other accused, Amarjeet and Vinod, are still absconding.
The victim claims that she was with her brother and driver outside the Sahara Mall on Sunday night when six men overpowered them and forced her into their Maruti. She says she was taken to a flat nearby where she was raped. The men, then, left her outside the Chhattarpur metro station.
The incident was closely followed by yet another case of rape in Gurgaon again. On Monday, a woman was dragged into a car by two men when she refused a lift. Shockingly, her one-and-half-year old son, who was accompanying her, was witness to the incident.
(Read)