Aam Aadmi Party's Shazia Ilmi offers to opt out of elections after sting operation
Reported by Sidharth Pandey, Edited by Mala Das (with inputs from PTI) | Updated: November 22, 2013 08:51 IST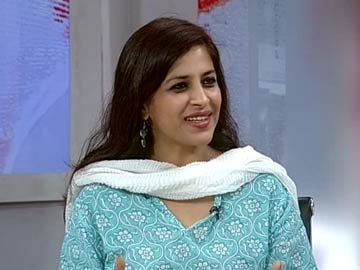 New Delhi:
Former journalist Shazia Ilmi, a high profile candidate of Arvind Kejriwal's Aam Aadmi Party in the December 4 Delhi polls, has offered to pull out of the race after a sting operation allegedly showed her "raising funds through illegal means".
The sting operation, conducted by the website Media Sarkar, alleged that several AAP leaders including Ms Ilmi, who were contacted for help in resolving financial disputes and mediating land deals, readily agreed to extend their support in return for donations in cash to the party.
"Because of the underhand shoddy sting operation, I will not allow my party's image to be sullied. I offer to withdraw my candidature and not contest elections until and unless my name is cleared," Ms Ilmi said.
The video purportedly shows Ms Ilmi being approached by the website's reporter, posing as an agent of a company, for campaigning against a rival, fictitious firm.
Initially, the leader is allegedly seen refusing help to the reporter but later agrees when the latter offers her donations in cash.
The party, which went into a huddle soon after the sting was made public at a press conference in Delhi on Thursday, said it would arrive at a decision only after scrutinising the unedited video footage.
Mr Kejriwal, whose party is fighting the upcoming polls on the anti-corruption plank, dismissed the sting operation as a "conspiracy" but added, "we will not spare anyone if found guilty."
The sting operation comes just a day after year-old videos of veteran activist Anna Hazare emerged, which see him raising concerns over whether funds raised during a massive anti-corruption movement in 2011 that he fronted along with Mr Kejriwal had been used by the latter's Aam Aadmi Party, which became the point of their estrangement.
................... Advertisement ...................
................... Advertisement ...................
In his first election, the 45-year-old activist turned politician defeated incumbent chief minister Sheila Dikshit in her on constituency by some 22,000 votes.
Who is Vijayakanth or Captain?
The former actor, with roles in nearly 150 films, has inked a partnership of his Desiya Murpokku Dravida Kazhagam (DMDK) with the BJP.
................... Advertisement ...................