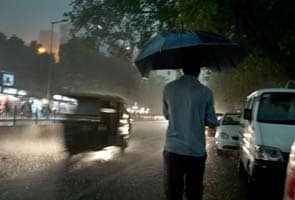 New Delhi:
It was a pleasant morning in the capital on Sunday with the minimum temperature settling at 26.1 degrees Celsius, normal for this time of year. The met department has forecast light rain later in the day.
"The sky will remain cloudy. Light rains and thunder showers are expected in some areas of the city during the day," an India Meteorological Department (IMD) official said.
The maximum temperature is expected to hover around 34 degrees Celsius, the IMD official added.
Humidity at 8.30 a.m. stood at 86 per cent.
According to the IMD, the city received 4.5 mm of rainfall from Saturday 8.30 a.m. to Sunday 8.30 am. Since the monsoon's arrival in June, Delhi has received 515.6 mm of rain, 37 percent more than average.
Saturday's maximum temperature settled a notch above average at 34.9 degrees Celsius. The minimum temperature settled a notch below average, at 25 degrees Celsius.