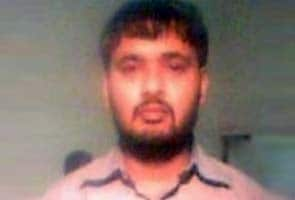 New Delhi:
A man on Delhi Police's most wanted list, Neetu Dabodia, was killed in an encounter with the Special Cell on Thursday. Two of Dabodia's aides were also killed in the encounter that took place near a hotel in Vasant Kunj area of south Delhi.
The police said that acting on a tip-off, it intercepted the gangster's car near Hotel Grand Hyatt in Vasant Kunj at around 10:30 pm.
"When police intercepted them and asked them to surrender, they allegedly rammed their car into the police vehicle and opened fire at them," S N Srivasatava, Special Commissioner, Special Cell, said.
In retaliatory fire, Dabodia and his two accomplices were grievously injured and taken to the AIIMS Trauma Centre where they were declared brought dead.
While one of Malik's associate was identified as Alok Gupta, the identity of the third one is yet to established, Mr Srivasatava said.
Dabodia was involved in over 50 cases of murder, extortion, contract killing and kidnapping and carried a reward of Rs one lakh. Dabodia had escaped from Haryana Police's custody in August last year when he was being brought from Saket court from Bhondsi Jail in Gurgaon.
He was also involved in the killing of head constable in Delhi in December last year and was injured in an encounter with the Special Cell of Delhi Police and Punjab Police in February.