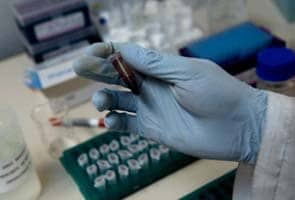 New Delhi:
Delhi is under a menacing grip of swine flu. More than 1000 people are down with the flu in the last two months - the highest in the county. At least 12 people are reported dead.
The Delhi government says the situation is not worrisome yet and the city's hospitals have enough medicines and isolation wards ready.
It's a claim many would contest, like this relative of a patient at a city hospital. He says: "On the first day we came, the hospital ran out of ventilators since there were so many patients. I called as many as 25 hospitals. All of them said they had no ventilators left. It took me two days to find a ventilator for my relative. Now he is stable."
The swine flu concern is not restricted to the Capital alone. A prolonged wet winter has seen its rise in several states.
The Health Ministry says 275 people have died from swine flu-related complications between January 1 and February 27 this year. Rajasthan reported 112 deaths - highest in the country - and 586 cases.
In Gujarat, 58 people have died; 312 cases were reported. Haryana had 317 cases and 38 fatalities. In Punjab, 32 people died and 150 cases were reported.
Rajasthan Chief Minister Ashok Gehlot today sought to assure people that his government was battling the challenge. "The figures were less in the last three years. This time, there has been a spurt in cases, particularly in December, January and February. The government is doing everything possible to provide medicines and help," he said.
The swine flu attack was the worst in 2009 when more than 980 people died and over 27,000 people tested positive. While this year has been better so far, doctors have a simple advice: do not ignore symptoms like breathlessness, high fever or sore throat.