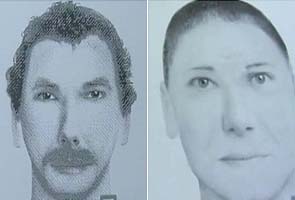 Delhi:
Delhi Police have arrested two persons for their alleged involvement in the abduction and rape of a 30-year-old call centre employee here last week.
The two identified as Shamshad and Usman have a criminal background and were allegedly involved in a gangrape case earlier also.
DCP (south) H G S Dhaliwal said, "Two persons have been arrested. We have learnt that another person has surrendered in a Haryana court. We are looking for the other two accused".
"These people have criminal background. They were involved in gangrape case earlier," he said. Shamshad and Usman, who are in their early 20s, were picked up for questioning from Haryana's Mewat district late last night.
Investigators have also impounded the truck which was allegedly used in the crime. Two offenders are still at large.
Delhi Police Commssioner, B K Gupta, has also blamed the BPO operating in NCR for compromising security of female staff. He asked the BPOs to ensure that female workers are dropped right at their destination during the night.
The incident took place on November 26 when the Mizo woman was walking towards her home in Moti village near Dhaula in south Delhi early last Wednesday morning along with one of her colleagues when the men in a vehicle abducted her and took turns to rape her. She was later dumped in Mongolpuri after which she approached police.
(With PTI inputs)