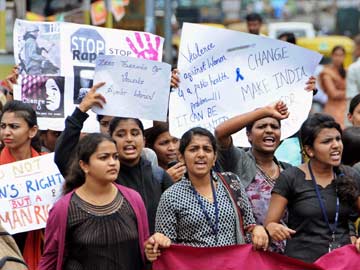 Bangalore:
The police have arrested the chairman of the elite Bangalore school where a six-year-old was raped earlier this month, allegedly by a skating instructor who was arrested over the weekend.
Angry parents and activists in Bangalore have been demanding action against the management of the private Vibgyor International School - they point out that the arrested teacher, a man named Mustafa, 32, had been sacked three years ago by another school for "gross misconduct."
(Read)
Bangalore Police Chief MN Reddi, who took over after his predecessor Raghavendra Auradkar was transferred last week, told NDTV that Vibgyor's management did not conduct any background checks when hiring Mustafa in 2011. His seized laptop and mobile phone were loaded with child pornography.
Rustam Kerawalla, the chairman of the school, lives outside Bangalore; he was arrested this morning from Daman, for allegedly concealing information, destroying evidence and failing to protect a child. His lawyer insists that background checks were done.
Mr Kerawalla faced protests by angry parents who last week tore down the school gate and stormed his office demanding answers.
(Also read: Amid Anger Over 6-Year-Old's Rape in School, Bangalore Police Chief Transferred)
The school has remained closed since the horrific crime was reported by the child's mother, who says her daughter was assaulted on July 2. The Vibgyor School management will meet parents today to discuss the school's reopening.
The police chief said, "The school will reopen next Monday. We are trying to normalize the situation so that children don't suffer." He also told NDTV that he would meet all school principals and management to push for stringent background checks and CCTV cameras in schools.
In a post on Facebook this week, Deen's Academy, the school where the arrested teacher worked earlier, wrote that Mustafa, who has a three-year-old daughter, was sacked because he touched girls inappropriately despite repeated warnings.