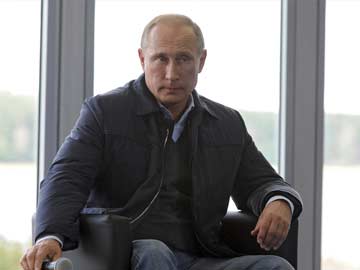 Moscow:
Before the Internet, Anton Nossik remembers painstakingly copying out Soviet dissident Joseph Brodsky's forbidden writings on a clattering typewriter for samizdat publications.
On his popular blog, the online media entrepreneur now instructs readers on ways to use new technology to get around online censorship, warning them: "There's not much time left."
With an estimated 75 million people online in Russia, up from just 2 million when Vladimir Putin came to power in 1999, the reach of the Internet dwarfs that of the clandestine texts shared, at high risk, among intellectuals during the Cold War.
Where elderly Communist librarians once stood guard over copy machines, activists say a slew of regulations this year aim to police the web at one step removed, enabling authorities to target leading dissenting voices, lean on social networks and telecoms companies and encourage self-censorship.
"All the people I've had time to speak with so far in the industry are afraid and confused," said Dmitry Marinichev, who was appointed Internet ombudsman in July as a nod to critics but who has little power to alter legislation.
As Western sanctions multiply over Russia's role in splitting Ukraine, so do rules and restrictions over Europe's fastest growing Internet market, hampering a promising sector in the stuttering economy and forcing young entrepreneurs abroad.
Putin signed a law in July requiring websites used by Russians, from social networks to e-booking services, to store their data on servers in Russia from 2016, within greater reach of local intelligence surveillance.
Since last month, bloggers with more than 3,000 followers must comply with tough rules governing media and since February, authorities have been able to block websites without a court order; the sites of two leading Kremlin critics were among the first blocked, in March, when Moscow seized Crimea from Ukraine.
As pro-Russian rebels took up arms in eastern Ukraine, some Russian news or political sites were also barred. They joined a blacklist of Internet-protocol (IP) addresses set up with the declared aim of child protection but extended late last year to include sites deemed to advocate unsanctioned protests like some of those in 2012 which marred Putin's latest reelection.
Another new rule last month requires Russians to provide identification to use public Wifi hotspots and companies to declare who is using their web networks.
Putin, who alarmed the IT industry in April by calling the Internet "a CIA project", says the measures are needed to fight "extremism" but should not hinder freedom of speech.
DIRECT ACCESS
Many firms still do not understand how to comply or fear the laws may be applied arbitrarily in country where lack of transparency and fair courts are frequent business complaints.
The chief executive of billionaire Alisher Usmanov's Mail.ru Group
, which owns two social networks more popular than Facebook in Russia, has warned that freedom from bureaucratic encroachment is vital to home-grown IT companies.

"The course toward excessive regulation," Dmitry Grishin said in comments in April that a Mail.ru Group spokeswoman said still held today, "will lead Russia to lose the Internet as a unique sector able to be a source of growth in our country's new, post-industrial economy."

Many are now heeding Nossik's call to go anonymous online. Six times more Russians are now using Tor, a software to obscure IP addresses, than last year, the firm's data shows.

In response, Russia issued a 3.9-million-rouble ($108,000) tender last month to crack the encryption on Tor - used by activists in countries where the web is censored but also by criminals.

"Soon there won't be anything left to ban," quipped Sergei Plugotarenko, head of the industry trade group Russian Electronic Communications Association (RAEC).

In the wake of revelations of U.S. surveillance activities by former U.S. National Security Agency (NSA) contractor Edward Snowden, who has taken refuge in Russia, many countries are considering placing servers on their own soil.

Russian officials say the aim is to protect Russians' privacy. Andrei Soldatov, whose website Agentura.ru tracks the intelligence agencies, said monitoring was the main goal.

"They are making their life easier by getting direct access to the servers, before the information is encrypted," he said.

Since 1999, telecom operators and hosting providers in Russia have been required to install equipment used by the security services, known as the System for Operative Investigative Activities, or SORM.

Soldatov said new legislation extends that demand to social networks and other online forums, threatening the brand image of tech companies whose users are sensitive about personal privacy.

In California, Google and Twitter declined to comment, whilst Facebook did not respond to requests.

The "blogger law" opens popular bloggers up to prosecution for swearing, libel and "extremism" and fines of up to 500,000 roubles. It also requires everything posted be stored for at least six months on Russian soil.

The new rules spell higher infrastructure costs, according to Andrey Kulikov, an investment manager at Fastlane Ventures, a venture capital fund whose projects have raised about $100 million to invest in online businesses in Russia.

He said it is too early to tell how much impact they will have. "You need a real investment cycle to see the change," Kulikov said. "I would not say everything is catastrophic but the political situation and the regulations will have their effect on the (investment) funds."

VIRTUAL IRON CURTAIN

On Aug. 18, socialite and Kremlin critic Ksenia Sobchak, who has more than 870,000 followers on her micro-blog, posted what she said was a screenshot of a message from Twitter, saying it had received a request for "certain statistics" on her account from Russia's Internet watchdog Roskomnadzor.

She rejoiced that it read, "The information requested ... is not currently maintained by Twitter," but predicted: "...that won't stop them..."

IT entrepreneur and Kremlin critic Leonid Volkov said the aim did not seem to be a Chinese-style clampdown. "It's clear they won't go after everybody but now they have another way to monitor the ones they want to," Volkov said from Luxembourg, where he said he works alongside 20 other Russian programmers.

"They want to create a virtual Iron Curtain to send a signal to people, 'Either you leave, and that's fine by us, or stay here but then we will control everything you do."

That kind of control is some way off as technology firms have pushed back. When a top Twitter executive flew to Moscow to discuss the new laws, Russia's watchdog said it asked him to block a dozen accounts. Twitter said it had not agreed.

Last month, Russian officials went a step further, proposing Apple and software-maker SAP hand over their source code, saying they wanted to protect state institutions against spying. The timing coincided with stepped-up U.S. and European sanctions against Russia and flies in the face of most major technology companies' business practices.

Moscow is not alone in challenging technology firms following Snowden's revelations. It has joined with other countries including China, Iran and India in seeking to take oversight over global Internet infrastructure management away from the US-dominated non-profit group ICANN.

BIG BROTHER?

Critics say the main threat lies at home, not in Washington.

"The real 'Big Brother' is being built before our eyes: A system that knows who wrote what, when, from where and using what device," prominent Putin critic Alexei Navalny said on a blog now blocked in Russia and run by his supporters after he was placed under house arrest, refering to George Orwell's novel on totalitarianism, 1984.

In April, Pavel Durov, the 29-year-old founder of VKontakte, a social media site far more popular in Russia than Facebook, fled the country. He said he was fired and feared punishment for defying a government request to disclose information about activists using his social network site.

"The smart thing to do is to get out of the Russian Internet market," said Nossik, the founder of online news sites including Gazeta.ru and Lenta.ru, platforms for alternative views in a nation where state channels dominate the airwaves.

"Professionals, who were previously proud to work in big Russian IT companies, are moving. I'm talking top managers."

But for all the efforts to clamp down, the Internet remains hard for the state to police as users increasingly turn to virtual private networks which allow them to encrypt traffic on their devices and access blocked sites like Navalny's.

In a dig at the gap between the perceived ambition and less efficient reality of Russia's internet filtering efforts, an activist hacker who briefly took control of the prime minister's Twitter feed last month parodied: "We should think about banning electricity - that'd be more effective."

Many of the new regulations are so vaguely worded or broad, drafted by those who lack savvy, they have confounded technology companies and bred fears of what lawmakers might think up next.

"It's bad for what is probably the only sector of the economy that is growing right now," said Vladimir Kharitonov, head of the Russian Web-publishers Association. "They are slaughtering a hen that lays golden eggs."

In September, Kharitonov's e-books website was blacklisted because it sat on the same IP address as one officials said was promoting illegal drugs. He is appealing to the European Court of Human Rights after losing a battle over the decision at home.

"Everyone is at risk of being blacklisted," he said.

© Thomson Reuters 2014