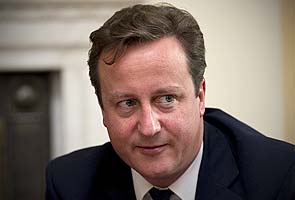 Kandahar: British Prime Minister David Cameron arrived in Afghanistan on Wednesday, Afghan officials said.

Mr Cameron flew into the southern city of Lashkar Gar, capital of Helmand province, where British forces are based.

"He met with provincial officials including the police chief and acting governor," provincial police spokesman Farid Ahmad Farhang told AFP.

They discussed the transition of security responsibilities as Britain, and its NATO allies, prepare to withdraw from Afghanistan by the end of 2014, he said.

Mr Cameron is expected to meet Afghan President Hamid Karzai in Kabul during his visit.

Britain has around 9,500 troops in Afghanistan, making it the second-largest contributor to the NATO-led International Security Assistance Force after the United States.


Story first published:
July 18, 2012 19:49 IST