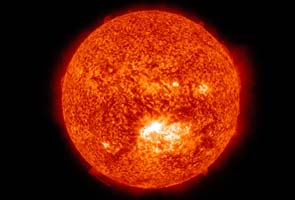 Saint Cloud: Massive solar flares have contributed to a spectacular light show in the skies above Saint Cloud in central Minnesota, US.

A huge solar flare erupted from the sun on Thursday, streaming radiation towards Earth.

The solar storm sparked a colourful display of Aurora Borealis, or northern lights, in southern Canada and the northern states of the USA.

The storm is part of the sun's normal 11-year cycle, which is supposed to reach a peak next year.


Story first published:
July 16, 2012 10:50 IST