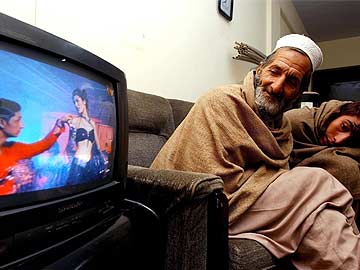 Islamabad:
Ten television channels in Pakistan have been slapped with a fine of 1 crore for airing Indian and foreign content more than the permissible limits, a media report said today.
According to the report, the Pakistan Electronic Media Regulatory Authority or PEMRA has imposed the fine on the ten entertainment channels and sent them letters, warning them against such practice in the future.
Pakistan's Information and Broadcasting Ministry had complained that the channels were airing excessive Indian content.
Private TV channels in Pakistan are authorised to air only 10 per cent foreign content. According to regulations, only 60 per cent of the permissible 10 per cent can be content from India.