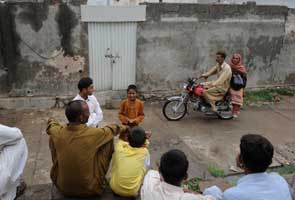 Islamabad: Pakistani police have arrested a Muslim cleric on suspicion of planting evidence against a Christian girl accused of blasphemy, officers said on Sunday.

Rimsha has been in custody since she was arrested in a poor Islamabad suburb more than two weeks ago accused of burning papers containing verses from the Quran, in breach of Pakistan's strict blasphemy laws.

Hafiz Mohammed Khalid Chishti, the imam of the mosque in Rimsha's poor area of Islamabad who first handed over evidence was arrested on Saturday after his assistants told a magistrate he had added pages from the Koran to the burned pages to strengthen the case against the girl.

"(Hafiz Mohammed Khalid Chishti) was arrested after his deputy Maulvi Zubair and two others told a magistrate he added pages from the Quran to the burnt pages brought to him by a witness," police investigator Munir Hussain Jaffri told AFP.

Rimsha must wait until at least Monday to learn if she will be given bail, after a judge adjourned her case on Saturday amid doubts over legal paperwork.

A medical report last week said she has a mental age of less than 14.
Story first published:
September 02, 2012 11:58 IST