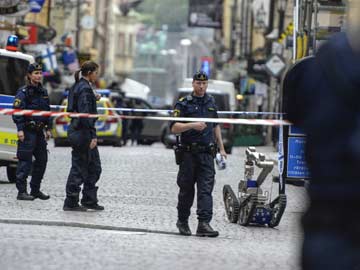 Stockholm:
A 43-year-old man who caused a major bomb scare in Stockholm last week was an asylum seeker whose application had been turned down, local media said on Sunday.
The man walked into the office of Swedish NGO Civil Rights Defenders on Thursday, showing what he said was a bomb belt tied around his waist, Swedish news agency TT reported, citing prosecutors.
The man, who claimed he was from a "terrorist organisation", surrendered later the same day after negotiating with police on the telephone.
The "bomb belt" turned out to be a dummy and a threat to detonate two bombs elsewhere in Stockholm was also false, according to TT, which did not give the man's nationality.
Prosecutors plan to file charges against the man early next month, TT reported.