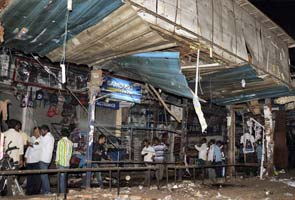 Hyderabad:
The BJP's Andhra Pradesh chief, G. Kishan Reddy, has received a letter, allegedly from terror group Lashkar-e-Taiba, claiming responsibility for Thursday's bomb blasts in Hyderabad and threatening more attacks, sources said.
The letter, according to sources, says that the city's Begum Bazaar area would be the next target.
Mr Reddy handed over the letter to the Hyderabad police, which is trying to verify if it is indeed from the Lashkar-e-Taiba or is the work of troublemakers.
No group has so far claimed responsibility for the bomb blasts at Dilsukhnagar, which killed 16 people and injured more than a hundred.
Two bombs placed on bicycles were planted in Dilsukhnagar and went off just after 7 pm on Thursday, within minutes of each other.
Investigators have detained six people for questioning. The police are also analysing closed circuit television or CCTV footage from near the blast sites, and particularly one that shows a man parking a bicycle, with a bag hung to its carrier, at one of the blast sites and leaving on foot.
Just days before the blasts, intelligence agencies had warned of an imminent terror attack in Hyderabad and three other cities, but the government says the alert was general in nature.