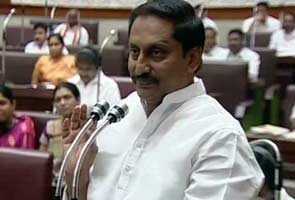 Hyderabad,: Andhra Pradesh Government is in talks with the natural gas producers to get gas for the fuel-starved power plants in the state, Chief Minister Kiran Kumar Reddy said on Thursday.

At a meeting with industry body CII's Southern Regional Council, Mr Reddy said the power crisis in the state would be resolved in the next ten days.

"The present power shortage for the industry will be resolved soon. Government of Andhra Pradesh is already negotiating with the gas producers for getting additional gas. The present power shortage is a temporary phenomenon," he said.

The Chief Minister also said that his Government was keen to establish National Manufacturing Investment Zones in the state, and was talking with the Centre in this regard.

Gas Authority of India has agreed to supply 2.5 million metric standard cubic metres per day of re-gassified Liquefied Natural Gas (LNG) to power-starved Andhra Pradesh, to enable it generate an additional 500 MW of power.


Story first published:
July 20, 2012 10:16 IST