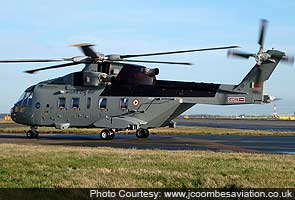 Milan:
Sources have told NDTV that two alleged middlemen involved in the VVIP chopper deal, Guido Haschke and Christian Michel, could be negotiating with Italian authorities to turn approvers in return for being spared a jail term. The two are currently absconding.
Italian prosecutors believe that along with the AgustaWestland kickbacks case, they could provide leads in several other international defence deals that are on their radar. Sources say these cases have links leading up to the UK, Switzerland, and Dubai.
The two men are said have been intermediaries between the helicopter firm and the Tyagi brothers who allegedly facilitated the chopper deal. SP Tyagi, Air Chief Marshall from 2004-2007, was allegedly paid kickbacks via his three cousins, Julie, Sandeep and Dosca Tyagi. The former air force chief has denied the charges.
AgustaWestland's parent company, Finmecannica, has been charged by Italian prosecutors with paying nearly 30 million euros or Rs. 217 crore as bribes through a web of middlemen and companies to sell helicopters to India. The Italian enquiry was against Finmecannica's top executive, Giuseppe Orsi, who was arrested earlier this week.
India has started the process of cancelling the Rs. 4,000-crore deal for 12 helicopters because of the bribery allegations. The Defence Ministry has sent a formal notice to AgustaWestland seeking cancellation of the contract. The company has seven days to respond.