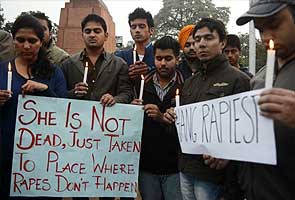 New Delhi:
The 23-year-old medical student whose brutal gang-rape on a moving bus in Delhi in December last year inspired widespread protests across India has been posthumously presented with the International Women of Courage Award by the US.
"Her bravery inspired millions of women and men to come together with a simple message: No more. No more looking the other way when gender-based violence happens. No more stigma against victims or survivors," US Secretary of State, John Kerry, said at a State Department function held yesterday to
honour women from across the globe with the prestigious award.
As none of the family members of Amanat (NOT her real name) were present to accept the award, it was presented to the Indian Ambassador to the US, Nirupama Rao. Eight others were also honoured.
As he presented the award, the US Secretary of State asked the jam-packed auditorium to join him in observing a moment of silence for Amanat, whom he described as "brave and fearless".
"Her fight survives her. For inspiring people to work together to end violence against women in India and around the world by displaying immense courage in demanding justice, and with great sadness, we honour her as a woman of exceptional courage, "he said. The function was presided over by the US First Lady, Michelle Obama.
On December 16, Amanat had left a South Delhi mall with a male friend and boarded a bus to return home. A gang of six men on the bus hit the couple with an iron rod, raped Amanat, and then threw her friend and her, naked and bleeding, onto the road. She died two weeks later.
The case triggered wide-spread protests across India with protesters demanding tough new laws to punish crimes against women.