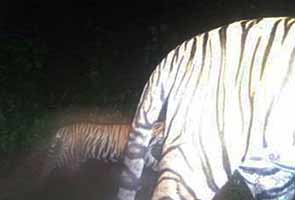 Alwar (Rajasthan): It is good news for tiger lovers as the Sariska reserve in Rajasthan has finally got a tiger cub. The cub has been spotted in camera trap.

Sariska lost all its tigers to poaching in 2005. The news sent shockwaves across the country and brought tiger conservation back into the spotlight with the Central government ordering several measures.

Since then, tigers were translocated to Sariska form Ranthambore but the big worry was they were not breeding. Conservationists said it was because the disturbance in the park had not been reduced.

With the birth of the cub, the Sariska story is finally looking up.


Story first published:
August 08, 2012 09:58 IST