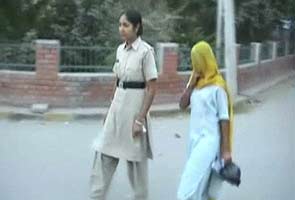 Fatehabad: Another horrifying story of rape has emerged from Haryana. A 13-year-old girl was allegedly raped by a food vendor outside her school in Fatehabad for over four months. The 62-year-old accused allegedly used to lure the teen with fruits and then rape her.

The incident came to light on Saturday when the victim complained to her father. The teenager, studying in Class 6 in a government school, was made to undergo a medical examination which confirmed rape, following which a case was filed and the suspect arrested.

But what's more shocking than the incident itself is the way the victim was treated by her school authorities after they came to know of the rape - the victim and her two siblings were expelled from the school.

"The school authorities were sitting in the park along with the sarpanch. I was made to sit in the office and they decided to cancel the names of all my three daughters...Not just one, all three of my daughters are sitting at home now," said the victim's father.

"When I asked them why the names of my daughters were struck off, they just said your daughters won't study here," he added.

However, the principal of the government school says that it was the father who withdrew the names of his daughters from the school.

The state's social welfare minister, Geeta Bhuggal, has promised action in the case. "I assure we will do a strict investigation and the children will definitely go to school," she said.

In just 34 days, at least 19 rape cases have been reported from Haryana. On one side the state government has been unable to control the spiralling number of rape cases, on the other, a Haryana Congress leader, a few days ago, said that 90 per cent of rapes are consensual.
Story first published:
October 14, 2012 18:35 IST