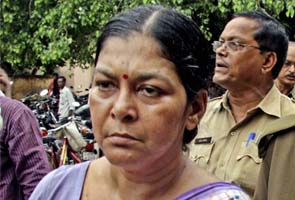 The interim report submitted by Santiniketan University on the shocking case of a class V student being made to drink her own urine by her hostel warden suggests the parents of the girl consented to her 'urine therapy'.

The victim is a student of Class 5 at the Patha Bhavan School in Shantiniketan near Kolkata.
On Saturday night, the warden, Uma Poddar, during her daily inspection found that the girl had wet her bed. The student was under treatment for bed-wetting. But instead of administering her medicine, the warden allegedly made the minor lick the wet bedsheet "as a treatment to stop the bad habit".

Sources in the ministry of Human Resources Development (HRD) have told NDTV that after the Prime Minister's Office (PMO) asked for a report into the shocking incident, the University has submitted a single paragraph report.

Based on the warden's account, the report says that contrary to media reports, the young student wasn't forced to drink her own urine as a punishment for bedwetting. The warden has told the committee of four professors that the girl was asked to lick her urine but when she protested and started to cry, they didn't push the issue. The report then went on to say, the teachers had the girl's parental consent to deal with her in this manner.

"Obviously, the report is not complete without the account of the girl's parents,'' said a senior ministry official, adding, "So we will wait for the final report which includes their version.''

The report is also expected to give the accounts of the other witnesses to the incident, the students and other teachers, although officials say, her parents' account will be most crucial.

Story first published:
July 11, 2012 21:07 IST