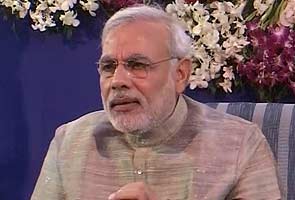 Gandhinagar: A day after four coordinated blasts rocked Pune, Gujarat Chief Minister Narendra Modi has called for a zero tolerance policy towards tackling terrorism.

"It's time we should have stringent anti-terrorism policy otherwise such incidents will keep on happening," Mr Modi said in Gandhinagar today.

The explosions took place between 7.37 and 8.15 pm during rush hour in the heart of the city on Junglee Maharaj Road, crowded with restaurants, shops and the large Sambhaji Park, popular for family outings in the evening. The blasts took place outside the Balgandharva auditorium used to stage plays, at a statue near that theatre, opposite a McDonalds outlet and near a bank. One of the bombs, placed on a cycle, was hooked up to sophisticated circuitry, say sources.

Police sources say a black, sticky substance has been found at the site of the Balgandharva auditorium blast. While a preliminary forensic assessment indicates use of ammonium nitrate, the sticky substance is now being studied by the forensic lab to ascertain what it is. The composition of the bomb is said to indicate which group could be behind an explosion.

Apart from Maharashtra Police, the National Investigating Agency (NIA) and National Security Guards (NSG) teams are also inspecting the blast sites. Police sources now say that detonators and digital timers were used to carry out explosions. Police suspect that digital timers were used as triggering devices.


Story first published:
August 02, 2012 12:25 IST