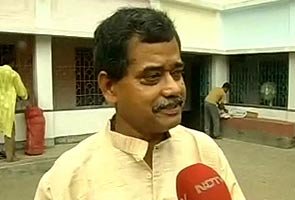 New Delhi/Jangipur: He could well step into his father's shoes but it will always be a tall order to match his father's legacy.

Congress has started the process of finding a candidate for the Jangipur Lok Sabha seat that has been vacated by Pranab Mukherjee. Sources in the party say Mr Mukherjee's son, Abhijeet, who is an MLA, is likely to be fielded by the party in the by-elections.

"We have a procedure and that is to ask the block level and district level leaders to send a few names who can win the seat, "says a senior party leader familiar with the development.

Sources say the process of shortlisting names will start soon and the entire process is likely to be completed by September 15.

The Congress in-charge of West Bengal refused to comment but confirmed that the process of finding a candidate to replace Pranab Mukherjee has started. "All I can say is that the process has started and who eventually represents the Congress will be known only once the process is over," said Shakeel Ahmed, the Congress in-charge for Bengal.

The contest for Jangipur will be a prestige battle as the Congress would want to retain the seat. Mr Pranab Mukherjee won the seat for the first time in 2004 when the Left had extended had an understanding with the Congress.

The current President won the seat the second time in Lok Sabha in 2009 even though the Left had split with the Congress following their rift over the Indo-US nuclear deal.


Story first published:
September 10, 2012 23:32 IST