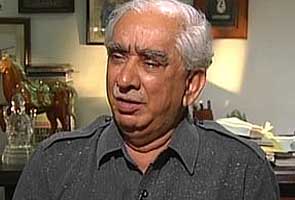 New Delhi:
Opposition parties lashed out at US President Barack Obama for his remarks that India prohibits foreign investment in too many sectors, with BJP saying the country cannot open its markets just because he wants it.
Mr Obama, in an interview to PTI, cited concerns over the deteriorating investment climate in the country to endorse another 'wave' of economic reforms.
"If Mr Obama wants FDI in retail and India does not want, then it won't come just because he is demanding it," was the terse reaction of BJP leader Yashwant Sinha.
BJP Vice-President Mukhtar Abbas Naqvi termed the US President's remarks as "laughable". "That country is giving us a certificate on investment and economy when it itself is facing economic problems. We have to ensure our national interests on our own. It is laughable," he said.
The CPI-M reacted to Obama's remarks in a similar fashion. "They want to open up our economy and market on their terms. For this purpose they are creating this pressure," said party leader Nilotpal Basu.
The BJP and the Left have opposed FDI, especially in retail citing interests of the small trader. The Samajwadi Party, which is extending outside support to UPA, said India will not take a decision in support of the United States.
"They only want their market to expand in our country," SP leader Shahid Siddique said. Noting that India prohibited foreign investment in too many sectors such as retail, Obama today cited concerns over deteriorating investment climate here to endorse another 'wave' of economic reforms.
However, assuring that the government will not take any decision against the interest of the common man, Congress leader Harish Rawat said, "We cannot do things to impress another country or their economy, but we will take decisions to fulfill the needs of our own economy."